BSNL Launch Some New Plan With Unlimited Data for 28 Days
After all private telecom operators, Govt owned BSNL came in the market with some exciting plan which offers more benefit than Reliance Jio Prime. Like others operators, BSNL offers unlimited calling along with unlimited data with 2GB per day data cap, which is double from all the operators take part in this data war. This plan is priced at Rs 339.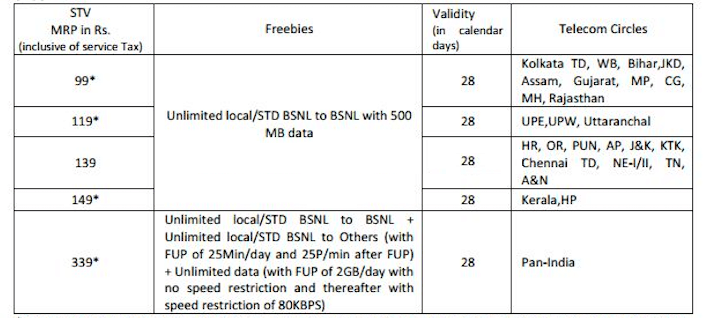 BSNL launch this plan back in December 2016 with unlimited calling to any network and daily 1GB data limit. But now they make some changes on this Rs 339 Plan with increasing the data usage to unlimited with 2GB per day cap. With this plan, you make call unlimited in BSNL network but for others networks, you can make calls only 25minutes per day. After 25 minutes you have to pay 25paisa for each minute of calling, which is not good as compare to the others operators. But it is definitely good for heavy data users who uses more than 1GB per day.
In the final word, this plan is definitely better than the others operators according to data limit but this plan is not as good as the others from the calling point of view. Because now a days there is very few customers use the BSNL as compare to the other network. So 25 minute is very low for other networks. If BSNL offers minimum 180minute per day for other networks then definitely this plan may be a killer plan for others.
So make sure to like, share and follow for more new updates and offers.