Jio Officially Confirmed To Withdraw the Summer Surprise Offer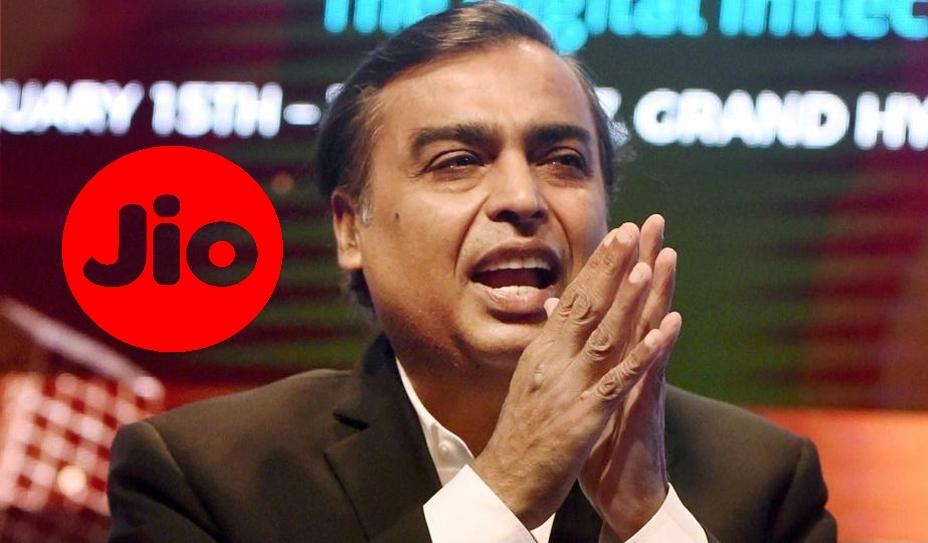 Yesterday, We informed you that Jio has decided to withdraw the Summer Surprise Offer after TRAI advice to the Reliance Jio Infocomm Ltd. But there was no official confirmation from the Jio. Today We came here to inform you once again with the official statement or prove.
Jio's finally post a banner on the front page of their official website to confirm and Jio also sent out a popup banner to the Jio 4G user which contain the bellow message. "TRAI ADVICE JIO TO WITHDRAW 3 MONTHS COMPLIMENTARY OFFER. JIO SUMMER SURPRISE OFFER TO WITHDRAW IN THE NEXT FEW DAYS. ALL SUBSCRIBERS WHO SUBSCRIBER BEFORE DISCONTINUATION WILL REMAIN ELIGIBLE FOR THE OFFER."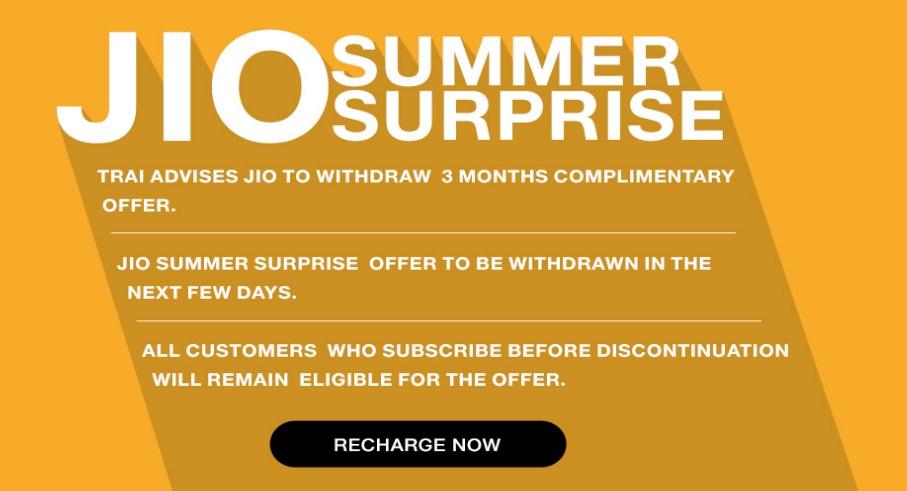 That means Jio will discontinue the offer within few days. Jio non-prime members have the last chance to subscribe for the Prime Membership.
Still not recharge for Jio Prime Membership? Recharge now and enjoy the Jio Summer Surprise Offer. While recharging for the Prime as well as Summer Surprise Offer, we recommend please confirm from the Jio customer care and use Jio Money, MyJio app and Jio official website. That help you in future if you don't get the Summer Surprise Offer. So recharge your Jio as soon as possible. Though You can enjoy the Free Services until 15 April.
If this post is helpful for you please don't forget to share with your friends and family.